Read Time:
1 Minute, 15 Second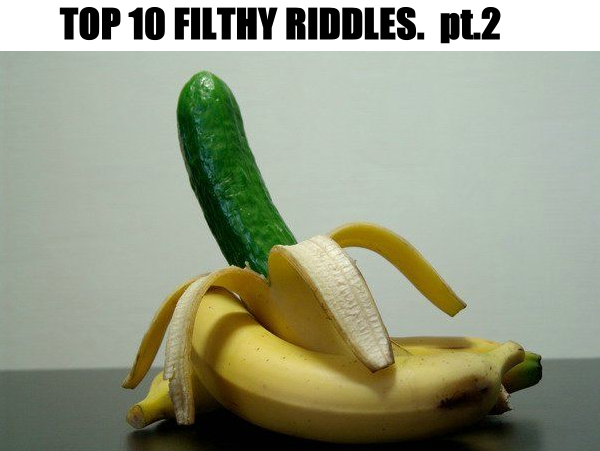 01. What's most useful when it's long and hard?
A college education.
02. Arnold Schwarzenegger's is really long. Michael J. Fox's is really short. Mickey Mouse's isn't human. Madonna doesn't have one. What is it?
A last name. Did you really think… Oh my god.
03. If you put three fingers into these holes, it's gonna be a shocker. What am I talking about?
A POWER OUTLET. BECAUSE THAT WOULD GIVE YOU AN ELECTRIC SHOCK. DON'T DO IT.
04. What starts with "p" and ends with "orn" and is the hottest part of the movie industry?
POPCORN, OBVIOUSLY.
05. It's fun to do, but you hate knowing your parents do it, too. What is it?
FACEBOOK. WOW. You're so twisted.
06. Every man has one, some are big, some are small. Blowing them feels great, but they drip if you aren't careful. What are they?
Noses. They're noses. Why would you even think… Ugh.
07. What gets longer when pulled, fits between breasts, slides neatly into a hole, has choked people when used improperly, and works best when jerked?
Seatbelts. Ew, man.
08. What's white, gooey, sticky, and better to spit than to swallow?
Toothpaste. Dental hygiene is so important. You sick freak.
09. What gets wetter when things get steamy?
Steam boats…
10. They're powerful and fun, especially when you put your fingers in them. What are they?
Bowling balls! Hahahahahahahaha.got ya…